wall mounted
PremiumLine frostprotected heated eye-/face wash unit with bowl and lid
Article no.: BR 826 095
Frost-proof heated eye showers from B-SAFETY are equipped with a self-regulating trace heating cable and additional insulation. An integrated thermostat additionally secures the heating. Freezing of these showers is not possible even in the most extreme conditions.
Material: ABS plastic, stainless steel, brass
Colour: white
Mounting height (lower edge): 910 mm
Dimensions (H x W x D): 285 x 355 x 305 mm
Minimum flow pressure: 2.5 bar
Operating pressure: 2.5 to 5 bar
Flow rate: 12 l/min
Water inlet: 3/8" male
Water outlet: 1 ½" male
Electrical supply: 230 V – 50 Hz
EN 15154-2:2006
ANSI Z358.1-2014
DIN-DVGW, DVGW, NW-0417CL0263
GOST-R, Certificate-No. 0615463 0615463
GOST-TR-EX, certificate no. 0338358
The B-SAFETY eye-/face wash units with bowl and lid have been developed for use in industry. These eye showers are completely protected against contamination by the cover. The eye showers are activated by pulling down the cover. The size and design of the eye shower allows excellent localization even in emergency situations.
The eye shower is equipped with two jet regulators, which not only meet the requirements of DIN EN 15154-2:2006 and ANSI Z358.1-2014, but also ensure even water distribution. The limited, uniform and, above all, soft water jet is very suitable for rinsing out chemicals in the eye. Due to the limited water jet, the used water can be completely collected with this eye shower.
The correct jet height and desired flow rate are set on site via the integrated flow control valve. The eye shower is completely protected against dirt by the integrated hinged cover. This makes this shower the right solution for rough everyday industrial use. A sign for an eyewash device in accordance with DIN EN ISO 7010 with a viewing distance of 17 meters is attached to the cover.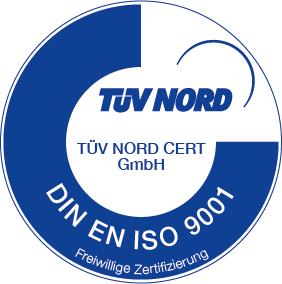 housing, lid and bowl made of UV and impact resistant ABS plastics, water outlet 1 ½" male
integrated protective cover against dust
actuation by pulling down the lid
ball valve 3/8" of stainless steel, with lever actuation by lid, DIN-DVGW tested and certificated
aerators made of brass with a very limited spray pattern, chrome-plated
with integrated flow regulation valve 3/8" for setting the desired spray height and flow rate, water inlet 3/8" male
insulation made of mineral wool shape package, non-flammable, according to DIN 4102
heating by self-regulating trace tape, output 23 W/m, electrical supply 230 V – 50 Hz
outdoor thermostat and power-saving-circuit (shutdown of trace tape at 14°C, switch on at 4°C)
inclusive sign for eye shower according to EN ISO 7010 und ASR A1.3 on the lid, dimensions 170 x 170 mm, viewing distance 17 meter
height 285 mm, width 355 mm, depth 305 mm
mounting height (lower edge) 910 mm (± 200 mm)
suitable for use in EX-Zones 1 & 2, all electrical parts explosion-proof, with risk assessment in accordance with industrial safety regulations concerning the non-electrical and electrical explosion protection
according to BGI/GUV-I 850-0, DIN 1988 and DIN EN 1717
according to ANSI Z358.1-2014 and DIN EN 15154-2:2006
DIN-DVGW tested and certificated
Do you have questions or would you like advice?
We will be happy to answer any questions and look forward to hearing from you.
You can reach us Monday to Thursday from 8 am to 5 pm and Friday from 8 am to 2 pm.
WE LOOK FORWARD TO YOUR MESSAGE
Do you have questions or need help? Send us an email and we'll get in touch shortly.