ceiling mounted, exposed pipework
PremiumLine rod operated safety shower valve
Article no.: BR 024 995
B-SAFETY body safety showers are available in a modular system. The emergency shower arms and emergency shower valves can be purchased individually and adapted to the conditions on site. In this way, almost all conceivable installation requirements can be realized.
Mounting-Instructions:
For an installation in accordance with EN 15154-1:2006 it must be ensured, that the safety shower installation is self-draining between valve and shower head.
Material: stainless steel
Surface: polished
Dimensions (H x W x D): 1350 x 50 x 80 mm
Operating pressure: 1 to 5 bar
flow rate at least 60 l/min at 1 bar flow pressure
Water inlet: ¾" female
EN 15154-2:2006
EN 15154-5:2019
ANSI Z358.1-2014
GOST-R, Certificate-No. 0615463 0615463
The variable rod operated safety shower valve for ceiling mounting consists of a robust ball valve with drinking water approval mounted in a ceiling flange. The volume flow is at least 60 liters / minute at 1 bar flow pressure. An additional holder ensures positioning of the pull rod. The pull rod with a plastic ball handle has a length of 1350 mm.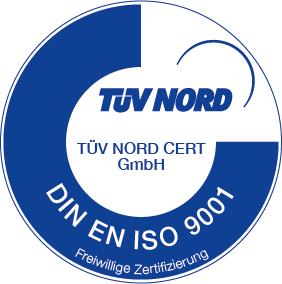 ball valve with pull rod actuation on ceiling flange of stainless steel, DIN-DVGW tested and certificated, water inlet ¾" female
flow rate at least 60 l/min at 1 bar flow pressure
pull rod of stainless steel, length 1350 mm, with plastic ball handle, black
holder for pull rod made of stainless steel, polished
opening angle 90°, not self-closing
mounting height for lower edge of pull rod handle according to the standards listed below: 0 to 1750 mm height above floor
according to BGI/GUV-I 850-0, DIN 1988 and EN 1717
according to ANSI Z358.1-2014, EN 15154-1:2006 and EN 15154-5:2019
Do you have questions or would you like advice?
We will be happy to answer any questions and look forward to hearing from you.
You can reach us Monday to Thursday from 8 am to 5 pm and Friday from 8 am to 2 pm.
WE LOOK FORWARD TO YOUR MESSAGE
Do you have questions or need help? Send us an email and we'll get in touch shortly.