stainless steel, floor mounted
PremiumLine frostprotected self-draining safety shower station with surrounding protection cage, with underfloor actuation
Article-No.: BR 888 395
Emergency shower stations are first aid stations with an emergency shower. They are well protected against damage by the surrounding protective cage and are also clearly visible from all sides. The large step grate acts as an actuator for the shower. All emergency shower stations have a self-draining design and are therefore also suitable for use in hot environments. As a special design, the showers are also available with an underfloor release and in this way frost-proof.
Material: stainless steel
Surface: polished
Total height: 2330 mm
Projection: 600 mm
Protection cage dimensions (H x W x D): 960 x 850 x 900 mm
Operating pressure: 1.5 to 3 bar
Flow rate: 50 l/min
Water inlet: ¾" female
EN 15154-2:2006
EN 15154-5:2019
ANSI Z358.1-2014
DIN-DVGW, DVGW, NW-0416CL0425
GOST-R, Certificate-No. 0615463 0615463
The B-SAFETY body safety showers of the PremiumLine series are made of stainless steel and are just as suitable for use in laboratories and research as for rough use in industry. The polished stainless steel surface is not only resistant to many chemicals, but also offers a modern design for laboratories and clean rooms.
The body safety showers are equipped with the B-SAFETY high-performance shower head, which not only meets the specifications of ANSI Z358.1 and EN 15154, but is also self-draining, largely free of calcification- and maintenance, and very robust and corrosion-resistant. The limited, uniform and above all soft water jet is optimized for rinsing off chemicals on the skin.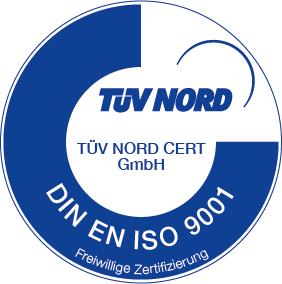 frame made of stainless steel tubes, dimensions (H x W x D): 960 x 850 x 900 mm
platform actuation for safety shower made of galvanized steel, mounted with chain on angle diversion, dimensions (W x D): 800 x 800 mm
angle diversion made of stainless steel, with stainless steel attachment to the standpipe
ball valve made of stainless steel as underfloor actuation, mounted in stainless steel cabinet, with pull rod activation 1000 mm, DIN-DVGW tested and certificated, with automatic self-draining in 1000 mm depth
base plate with 4 mounting holes of stainless steel, polished, dimensions 200 x 200 mm
stand pipe 1 ¼" of stainless steel three-part, polished, total height 2330 mm
wall shower arm ¾" of stainless steel, polished, projection 600 mm
integrated automatic flow regulation 50 l/min. for a spray pattern acc. to the norms at a specified operating range of 1.5 to 3 bar dynamic water pressure
high-performance shower head of stainless steel, polished, with improved spray pattern, corrosion resistant, largely calcification- and maintenance-free, very robust, self-draining
sign for body safety shower according to EN ISO 7010 und ASR A1.3, self-adhesive PVC-film, 150 x 150 mm, viewing distance 15 metre
according to BGI/GUV-I 850-0, DIN 1988 and EN 1717
according to ANSI Z358.1-2014, EN 15154-1:2006 and EN 15154-5:2019
DIN-DVGW tested and certificated
Do you have questions or would you like advice?
We will be happy to answer any questions and look forward to hearing from you.
You can reach us Monday to Thursday from 8 am to 5 pm and Friday from 8 am to 2 pm.
WE LOOK FORWARD TO YOUR MESSAGE
Do you have questions or need help? Send us an email and we'll get in touch shortly.