stainless steel, floor mounted
PremiumLine eye shower station with surrounding protection cage, self-draining
Article-No.: BR 887 095
Emergency shower stations are first aid stations with an emergency shower. They are well protected against damage by the surrounding protective cage and are also clearly visible from all sides. The large step grate acts as an actuator for the shower. All emergency shower stations have a self-draining design and are therefore also suitable for use in hot environments. As a special design, the showers are also available with an underfloor release and in this way frost-proof.
Material: stainless steel
Surface: polished
Total height: 1025 mm
Projection: 430 mm
Protection cage dimensions (H x W x D): 960 x 850 x 900 mm
Operating pressure: 2.5 to 5 bar
Flow rate: 14 litres / minute
Water outlet: 1 ¼" male
Water inlet: 1" male
EN 15154-2:2006
ANSI Z358.1-2014
DIN-DVGW, DVGW, NW-0417CL0263
GOST-R, Certificate-No. 0615463 0615463
The eye shower is equipped with two B-SAFETY high-performance spray heads, which not only meet the requirements of EN 15154-2:2006 and ANSI Z358.1-2014, but also ensure that the water is distributed over a large area. This also takes care of the regions around the eyes and eyes can be positioned in the water jet without problems. The restricted, even and, most important of all, soft water jet has been optimized for rinsing chemicals out of the eye.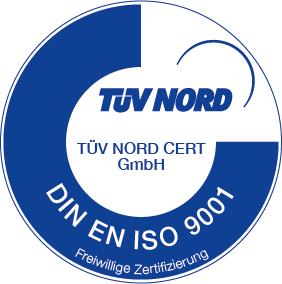 frame made of stainless steel tubes, dimensions (H x W x D): 960 x 850 x 900 mm
platform actuation for eye shower made of galvanized steel, mounted with chain on angle diversion, dimensions (W x D): 800 x 800 mm
angle diversion made of stainless steel, with stainless steel attachment to the standpipe
ball valve 1" with lever and chain made of stainless steel, water inlet 1" male, DIN-DVGW tested and certificated
base plate with 4 mounting holes of stainless steel, polished, dimensions 200 x 200 mm
stand pipe 1 ¼" of stainless steel, polished, with bottom water inlet 1 ¼" female, total height 1025 mm
integrated PremiumLine safety eye shower with stainless steel bowl, mounting height 970 mm
connection pipe of stainless steel for easy installation and alignment of the shower, polished
bowl made of stainless steel, diameter 275 mm, polished, water outlet 1 ¼" male
high-performance spray heads made of stainless steel for large-scale dispersion of water, with plastic spray plate, largely free of calcification, with rubber sleeves and sealed dust caps with folding mechanism, mounted over distributor fork
integrated flow regulation 14 litre / minute for a standard-compliant jet pattern at a specified working range of 2.5 to 5 bar flow pressure
sign for eye shower according to EN ISO 7010 und ASR A1.3, self-adhesive PVC-film, 100 x 100 mm, viewing distance 10 metre
according to BGI/GUV-I 850-0, DIN 1988 and EN 1717
according to ANSI Z358.1-2014 and EN 15154-2:2006
DIN-DVGW tested and certificated
Do you have questions or would you like advice?
We will be happy to answer any questions and look forward to hearing from you.
You can reach us Monday to Thursday from 8 am to 5 pm and Friday from 8 am to 2 pm.
WE LOOK FORWARD TO YOUR MESSAGE
Do you have questions or need help? Send us an email and we'll get in touch shortly.