floor mounted
ClassicLine tank eyewash station with stainless steel tank
Article no.: BR 958 005
Not everywhere where there is a potential danger from corrosive or flammable substances, the water connection for an emergency shower is also available. Especially on extensive industrial sites, on construction sites or in warehouses, water connections can only be realized with great effort.
Dimensions (H x W): 560 x 225 mm
Filling volume: 14 litre
Filling pressure: 7 bar
Flow rates: 7 l/min / 1.7 l/min (0.45 GPM)
Flush times: about 2 minutes / 5 minutes
Water filling: flap lid
Compressed air connection: tyre inflation valve
EN 15154-4:2009
ANSI Z358.1-2014
GOST-R, Certificate-No. 0615463 0615463
Tank eye showers can be used to provide economical first aid in these locations as well. Transportable eye showers with a tank capacity of 16 liters are most commonly used. However, showers with a flushing time of less than 15 minutes should only be used to bridge the gap until a permanently installed shower is reached.
The B-SAFETY ClassicLine tank eye shower BR958005 has a 16-liter tank made of stainless steel. The filling takes place via the large hinged lid attached at the top. A minimum filling pressure of 7 bar must then be reached via the tire filling valve located on the side of this. The shower is then triggered by actuating the connected hand-held eye shower and the filled water is completely drained via the hand-held eye shower.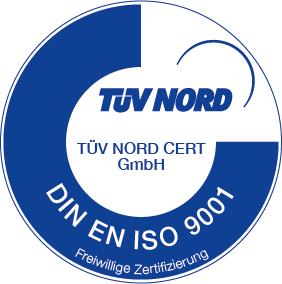 tank of stainless steel, with a capacity of 16 litres
water inlet via large flap lid on the tank, compressed air connection tyre inflation valve
for mobile use or when no water connection is available
actuation by activation of the hand-held eye shower
hand-held eye shower with one spray head, mounting by wall bracket on the tank
ergonomically shaped handle with integrated, adjusting activation made of plastics, valve not self-closing
high-performance spray head for large-scale dispersion of water, with plastic spray plate, low calcification incl. with rubber sleeves and sealed dust caps with folding mechanism
integrated automatic flow regulator 7 litres / minute (1.7 litres / minute / 0.45 GPM) for a standard-compliant spray pattern
integrated backflow preventer
stainless steel covered hose, length 1.5 meter, water inlet ½" female, DIN-DVGW tested and certificated
sign for eye shower according to EN ISO 7010 und ASR A1.3 mounted on the tank, self-adhesive PVC-film, 150 x 150 mm, viewing distance 15 metre
dimensions (H x W x D): 560 x 225 x 225 mm
according to ANSI Z358.1-2014 and EN 15154-4:2009
Do you have questions or would you like advice?
We will be happy to answer any questions and look forward to hearing from you.
You can reach us Monday to Thursday from 8 am to 5 pm and Friday from 8 am to 2 pm.
WE LOOK FORWARD TO YOUR MESSAGE
Do you have questions or need help? Send us an email and we'll get in touch shortly.