wall-/table mounted
ClassicLine tank eyewash station with 60-litre-tank
Article no.: BR 952 005
Tank eye showers are intended for mobile use or for use in places where running water is not available. Although these showers cannot replace the use of systems permanently installed on the water network, they can provide effective first aid directly at the workplace at risk.
Material: GFK-plastic, chemical resistant
Colour: green
Dimensions (H x W): 580 x 450 mm
Tank capacity: 60 litre
Flush time: about 15 minutes
Water filling: screw cap
Durability (water only): about 1 week
Durability (with antibacterial additive): about 6 months
EN 15154-4:2009
ANSI Z358.1-2014
GOST-R, Certificate-No. 0615463 0615463
As the water in the tanks ages, very close attention must be paid to regular renewal of the flushing liquid due to the risk of contamination. Depending on the type of flushing liquid, the following cycles are recommended. For drinking water, we recommend at least a weekly change of the rinsing liquid; for drinking water with an antibacterial additive, we recommend a change after a maximum of 6 months.
The B-SAFETY ClassicLine tank eye shower BR952005 has a 60-liter tank and thus ensures an uninterrupted flushing time of approximately 15 minutes. When the caps are pulled down, the rinsing process starts immediately. The shower heads emit a soft jet that supplies both eyes with the eye rinsing liquid.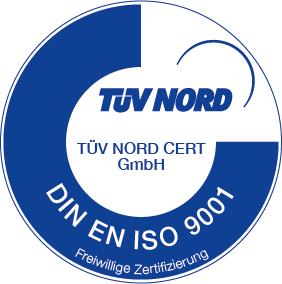 for mobile use or when no water connection is available
tank of chemical-resistant plastic, green, with a tank capacity of 60 litres
tank is sufficient for approx. 15 minutes uninterrupted flushing time
water inlet via large screw cap, top of tank
easy and simple activation by dragging down the pull strip
softly radiating low-pressure spray heads, which supply both eyes with the rinsing liquid
sign for eye shower according to EN ISO 7010 und ASR A1.3, self-adhesive PVC-film, 100 x 100 mm, viewing distance 10 metre
dimensions (H x W x D): 580 x 450 x 450 mm
according to ANSI Z358.1-2014 and EN 15154-4:2009
Do you have questions or would you like advice?
We will be happy to answer any questions and look forward to hearing from you.
You can reach us Monday to Thursday from 8 am to 5 pm and Friday from 8 am to 2 pm.
WE LOOK FORWARD TO YOUR MESSAGE
Do you have questions or need help? Send us an email and we'll get in touch shortly.