stainless steel, floor mounted
PremiumLine frostprotected self-draining eye shower, with underfloor actuation
Article no.: BR 305 395
The frost-protected self-draining eye showers with underfloor release are frost-proof. The underfloor release is mounted in the frost-protected area about 1 metre below the floor surface and ensures that the eye shower is emptied when deactivated. The eye shower is triggered via the foot lever; it is deactivated via the additional black handle on the shower standpipe.
Material: Stainless steel
Surface: polished
Dimensions (H x W): 1040 x 350 mm
Operating pressure: 2.5 to 5 bar
Flow rate: 14 litres / minute
Water connection: ¾" male
Water inlet: ¾" male
EN 15154-2:2006
ANSI Z358.1-2014
DIN-DVGW, NW-0417CL0263
GOST-R, Certificate-No. 0615463 0615463
The eye shower is equipped with two B-SAFETY high-performance spray heads, which not only meet the requirements of EN 15154-2:2006 and ANSI Z358.1-2014, but also ensure that the water is distributed over a large area. This also takes care of the regions around the eyes and eyes can be positioned in the water jet without problems. The restricted, even and, most important of all, soft water jet has been optimized for rinsing chemicals out of the eye.
The correct spray height and a standard-compliant spray pattern are achieved by the integrated flow regulator, regardless of the water pressure applied. The rubber sleeves around the shower head protect the person seeking help from impact injuries. Dust caps on the shower head protect against contamination and open automatically when the eye shower is actuated by the water pressure The large holes in the shower heads prevent standing water and thus calcification.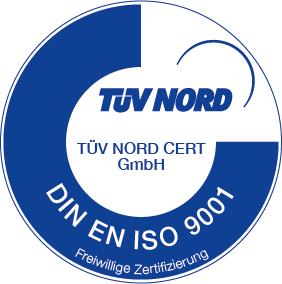 actuation with stainless steel foot lever in the shape of a T, covered with black non-slip tape, width 350 mm, mounting via stainless steel cable on angle diversion
angle diversion to pull rod made of stainless steel, with mounting accessories made of stainless steel
ball valve made of stainless steel as underfloor actuation, mounted in stainless steel cabinet, with pull rod activation 1000 mm, DIN-DVGW tested and certificated, with automatic self-draining in 1000 mm depth
base plate with 4 mounting holes of stainless steel, polished, dimensions 200 x 200 mm
stand pipe 1 ¼" of stainless steel, polished, with bottom water inlet 1 ¼" female, height above floor 1040 mm
connection pipe of stainless steel for easy installation and alignment of the shower, polished
integrated flow regulation 14 litre / minute for a standard-compliant jet pattern at a specified working range of 2.5 to 5 bar flow pressure
high-performance spray heads made of stainless for large-scale dispersion of water, polished, with plastic spray plate, low calcification, incl. rubber sleeves and sealed dust caps, mounted over distributor fork
bowl made of stainless steel, diameter 275 mm, polished, water outlet 1 ¼" male
sign for eye shower according to EN ISO 7010 und ASR A1.3, self-adhesive PVC-film, 100 x 100 mm, viewing distance 10 metre
height above floor 1040 mm, projection 380 mm, width 350 mm
according to BGI/GUV-I 850-0, DIN 1988 and EN 1717
according to ANSI Z358.1-2014 and EN 15154-2:2006
DIN-DVGW tested and certificated
Do you have questions or would you like advice?
We will be happy to answer any questions and look forward to hearing from you.
You can reach us Monday to Thursday from 8 am to 5 pm and Friday from 8 am to 2 pm.
WE LOOK FORWARD TO YOUR MESSAGE
Do you have questions or need help? Send us an email and we'll get in touch shortly.