diagonal mounted
ClassicLine hand-held eye shower with one spray head
Article no.: BR 712 035
Two showers in one – this is possible by the unique construction of these showers: hand-held eye showers can be used as a fixed eye shower in the holder; or can be removed from the bracket to help injured people lying on the ground as hand-held shower.
Material: brass, plastic
Color: grey, green
Dimensions (H x W): 240 x 65 mm
Hose-Length: 1500 mm
Operating pressure: 1.5 to 5 bar
Flow rate: 7 l/min
Water inlet: ½" female
EN 15154-2:2006
ANSI Z358.1-2014
DIN-DVGW, NW-0417CL0263
GOST-R, Certificate-No. 0615463 0615463
The hand-held eye shower is equipped with the B-SAFETY high-performance spray head, which not only meets the requirements of EN 15154-2:2006 and ANSI Z358.1-2014, but also ensure that the water is distributed over a large area. This also takes care of the regions around the eyes and eyes can be positioned in the water jet without problems. The restricted, even and, most important of all, soft water jet has been optimized for rinsing chemicals out of the eye.
With the enclosed 45° wall bracket, the hand-held eye shower can be mounted in laboratory furniture The robust stainless steel-coated hose in 1.5 meter length ensures good usability of the shower. The correct spray height and a standard-compliant spray pattern are achieved by the integrated flow regulator, regardless of the water pressure present. The backflow preventer built into the handle of the shower provides additional protection of the drinking water network.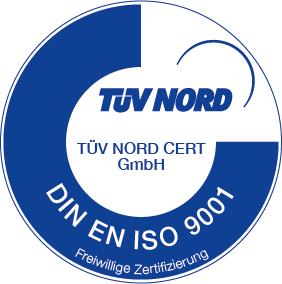 ergonomically shaped handle with integrated, adjusting activation made of plastics, valve not self-closing
high-performance spray head for large-scale dispersion of water, with plastic spray plate, low calcification with rubber sleeves and sealed dust caps
integrated flow regulation 7 litre / minute for a standard-compliant jet pattern at a specified working range of 1.5 to 5 bar flow pressure
integrated backflow preventer to protect the drinking water
stainless steel covered hose, length 1.5 meter, water inlet ½" female, DIN-DVGW tested and certificated
45° wall bracket, front mounted, incl. 2x large mounting holes, chrome-plated rosette, O-ring as sealing to the wall surface, front side 45° wall adapter with 2 mounting holes, plastic cover as hose barrier, mounting instructions
sign for eye shower according to EN ISO 7010 und ASR A1.3, self-adhesive PVC-film, 100 x 100 mm, viewing distance 10 metre
mounting height 770 mm (± 200 mm)
according to BGI/GUV-I 850-0, DIN 1988 and EN 1717
according to ANSI Z358.1-2014 and EN 15154-2:2006
DIN-DVGW tested and certificated
Do you have questions or would you like advice?
We will be happy to answer any questions and look forward to hearing from you.
You can reach us Monday to Thursday from 8 am to 5 pm and Friday from 8 am to 2 pm.
WE LOOK FORWARD TO YOUR MESSAGE
Do you have questions or need help? Send us an email and we'll get in touch shortly.